This week long mid-winter bash has been taking place for almost 80 years. By the mid-January, the snow is deep, the temps rarely get above freezing and the locals are looking at ways to have some fun. So this fun event aims to boost the tourism economy as well as keep the locals from going stir crazy.
Fireworks
The Winter Carnival starts and ends with a bang. A fantastic fireworks show set off over frozen Payette Lake marks both the beginning and end of the festivities lighting up the night skies.
Mardi Gras Parade
The 1st Saturday of this week long event starts with a Mardi Gras themed parade complete with maching bands, floats and animals of all size. Parade participants have themsevles loaded with lots of candy and beads to throw to the crowds lining the streets. One of the favorite groups in the parade is the dancing Samba group.
Snow Sculptures
McCall's streets are adorned with dozens of intricate snow sculptures available for viewing by the crowds that flock to this beautiful mountain town. Many of the sculptures are interactive leading to hours of fun for young and old alike.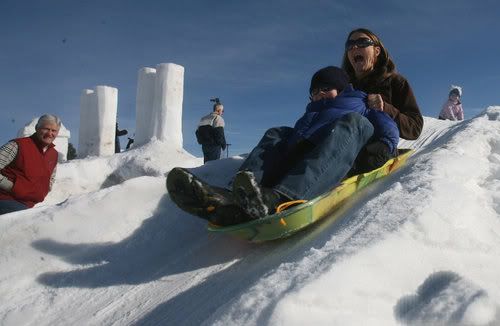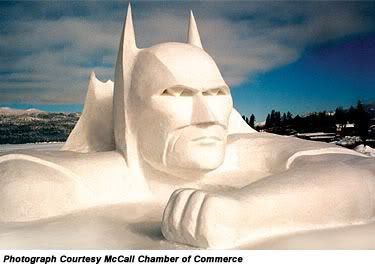 Events For Everyone
McCall's downtown Depot Park is transformed into the central hub of activities including an array food and merchandise vendors as well as the ever popular "Beer Garden" located by the main stage for the enjoyment of great live music. Events include Bingo, Monte Carlo Night, Monster Dog Pull, Snowmobile Fun Run, Snowshoe Golf and of course, the Polar Plunge.